BE RESPECTFUL
ACT WITH INTEGRITY
BE COURAGEOUS
The Moleculizer 810 is the premier "Browns Gas" style electrolysis generator currently on the market.
This machine produces 66.6% hydrogen gas and 33.3% oxygen gas by splitting the water molecules of distilled or demineralised water. This allows the user to utilise the gas however they choose or is convenient at the time.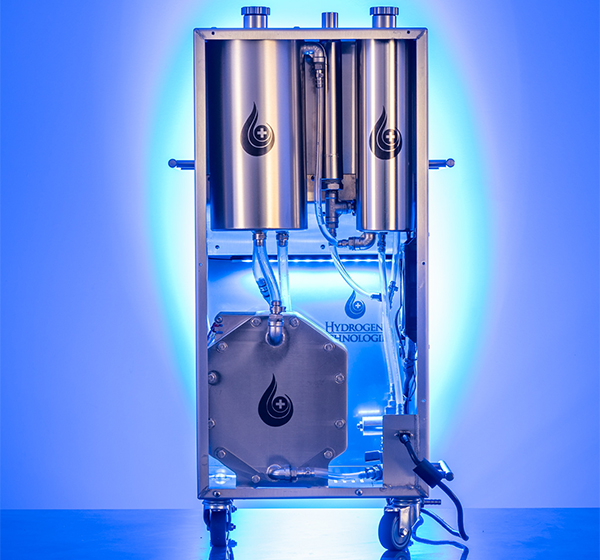 The large 25 plate electrolysis cell and tank capacities allow for the efficient production of quality of gas at a low electrical demand and low operating temperature. This allows the generator to produce a full 1800+ litres of gas per litre of water used, eliminating the potential of water vapour or steam being produced and ultimately being consumed by the user. The cooler the machine can operate at, the higher the quality of the gas produced and increases the life span of the generator and components within it.
While using laboratory grade hoses and gaskets, the machines are hand made in Australia and stringently tested on site before dispatch to ensure integrity and function. Used as directed and maintained at the recommended service schedule, our machines are expected to last well beyond 10 years.
Built for Biology – Appropriate materials and components are used exclusively throughout all our machines as we believe that the use of inferior plastics will have a detrimental effect on the living organism as inappropriate materials may deteriorate and break down over time.
Our engineering designs and solutions allow small and large-scale users to utilize molecular hydrogen gas for a multitude of industries and applications all via comprehensive, complementary devices that will enable the user to scale to their specific requirements.
Individual general-purpose machines and combination specific solutions enable all of our customers the option of mixing and matching devices as per their requirements and needs, and we intend to make as many options available to our customers wherever possible. Please feel free to contact us to discuss your specific needs and we will do our very best to provide an effective solution regarding the application in question.
Constructed from Stainless Steel – Components = 316L Body = 316
Hoses are laboratory grade – TYGON S3 – E 3603
Productivity – 100ml – 900ml per minute
Recommended use – 600ml – 800ml per minute
Atomic proportion of GAS Production – Hydrogen – 66.6% Oxygen – 33.3%
Cell operating temperature – 35-40 degrees Celsius
AC Power Supply – 220 – 240V & 110V 50-60Hz
Weight – 32kg
Dimensions – H=700mm W=300 D=250mm
Volume/Flow control
1 x Quick release dedicated line (1.5M)
1 x Quick release dedicated water infusion line
1 x 2-micron stainless steel diffuser
Internationally certified AC to DC Power Supply
Price excludes shipping, duties or taxes as may be required by different countries.
Please contact us to arrange shipping price for your country.